Our Roll Out Icing is a white or ivory sugar decoration paste for covering cakes, modelling figures and sculpting decorations – ideal for celebration cakes.
General Benefits of Roll Out Icing
High-quality, soft paste which is ready to use and easy to work with
Smooth texture and pleasant vanilla flavour
Good processability on mechanical fondant sheeter equipment
Excellent soft cutting characteristics
Can be easily coloured and flavoured
Can be contact wrapped
Can significantly extend shelf life of cakes
Kosher and halal-certified
Free from allergens
Suitable for vegetarians and vegans
Basic Product Information
The smooth texture of our Roll Out Icing is ready to use, easy to work with at room temperature and mechanical sheet-compatible. You simply roll out the Fondant Icing with a rolling pin, cut, shape and model it.
Typical Ingredients
Sugar, vegetable oils (palm, rape), glucose syrup, humectants, water, stabilizers, colour, emulsifier, acidity regulators, flavouring, preservative.
Storage and Shelf Life
Storage and Shelf Life: Please store our Roll Out Icing in a dry place, preferably at a temperature between 15 and 25° C. Under these conditions, in the unopened, original packaging, you can store the product for 12 months after the production date. Please also keep our Roll Out Icing stored airtight – tightly wrapped in plastic wrap, in zip bags, or in a sealed container to prevent the product from drying out.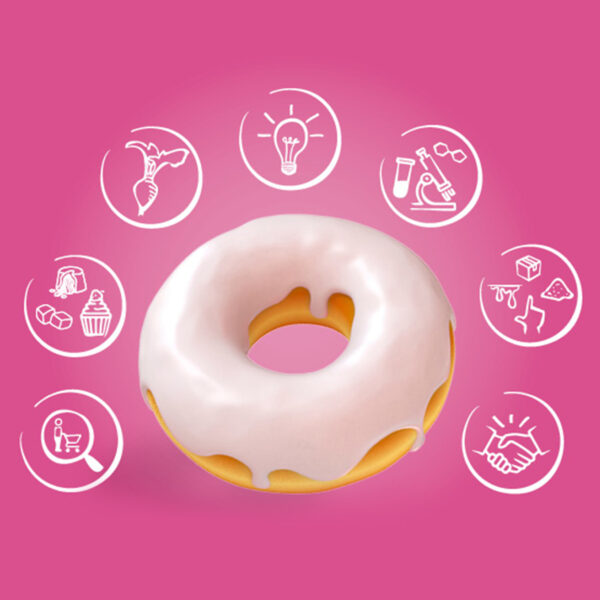 Südzucker's Fondants, Icings & Glazings Portfolio
Buy online
If you are interested in buying our products online, please select your country or contact us via email.
Get in Touch
Do you want more information on our fondant, icing and glazing products? Are you interested in further market and consumer studies possibilities for our Roll Out fondant products?
Do you have further questions or need support to select the right Roll Out Icing product for your recipes (cakes, sweet pastries or other treats)?