Südzucker Classic Fondant – the all-round product for numerous applications
Fondant is a pasty confectionery consisting of sugar and glucose syrup. It is cooked to the soft-ball stage, cooled slightly, and stirred or beaten to incorporate air, until it is an opaque mass with a creamy consistency. The microfine sugar crystals give the product its creamy consistency and the smooth, tender glaze.
Südzucker Classic Fondant is mainly used to produce a range of fondants for fondant dipping, fudges, buttercreams, and confectionery fondant fillings.
Whether Fondant is to be used in bakeries or on an industrial scale, Classic Fondant made by Südzucker sweetens, decorates, fills and preserves the freshness of fine cakes and pastries.
Our beet sugar-based Classic Fondant is also available in EU organic quality.
General Benefits
Available in different grades – variants with low and high glucose contents
Easy to use – excellent processability
Can be coloured and flavoured
Provides transparent, opaque-white or coloured results with excellent gloss
Freeze and thaw-stable
Dries quickly and preserves the freshness of your products for a long time
Produces a soft, pleasing sensation in your mouth
Versatile product for a wide range of end products
Available in EU organic quality
Kosher and halal-certified
Free from allergens
Suitable for vegetarians and vegans
Basic Product Information
Our Classic Fondant is a highly versatile product, available in high and low-glucose varieties to cover all your needs – just add some water and heat it to 40-45°C. It has been formulated for frozen or chilled application.
Typical Ingredients
Sugar, water, glucose
Storage and Shelf Life
Please store the product in a dry place, preferably at a temperature between 15 and 25° C. Under these conditions, in the unopened, original packaging, the product can be stored for 12 months after the production date. Available as pail or carton in 15 kg.
Practical Tip
To reduce wear on your machinery, pre-slice the fondant into blocks of 500 gr or a size suitable for your needs before mixing.
Storing
Südzucker classic Fondant is more sensitive than crystalline sugar. Whether packed in pails, cartons, barrels or bags, the following applies to all Fondant packages: The optimum storage temperature is 20 +/- 5 °C.
To avoid destroying the microfine crystals, the temperature must never exceed 40 °C –– not even for short periods of time. Südzucker classic Fondant is best stored in its original packaging which should be firmly closed after the desired quantity has been removed.
Technical support
Our technical support can help you to formulate your customised recipe/industrial packaging based on your application and equipment.
Fondant comes from the French "fondre" which means "to melt" and implies the most important quality feature of our products: micro-fine crystals for a particularly delicate glaze.
The royal court bakers had to keep Marie Antoinette in good spirits every day with sweet little treats. Because of this and because of the many intoxicating festivals at the time, a clever confectioner, later called patissier in France, invented a sugar mixture for impressive decorations.
It was more than 450 years ago, but this magical substance still inspires us today and is the favourite material of all confectioners. New techniques and methods of modelling with fondant are constantly being invented.
The most unusual fondant cake ever: a fondant-covered race car. This edible vehicle travels at a speed of 27.48 km/h (17.08 mph), weighs 649 pounds and was created by a celebrity cake artist. It was even featured in the Guinness Book of Records.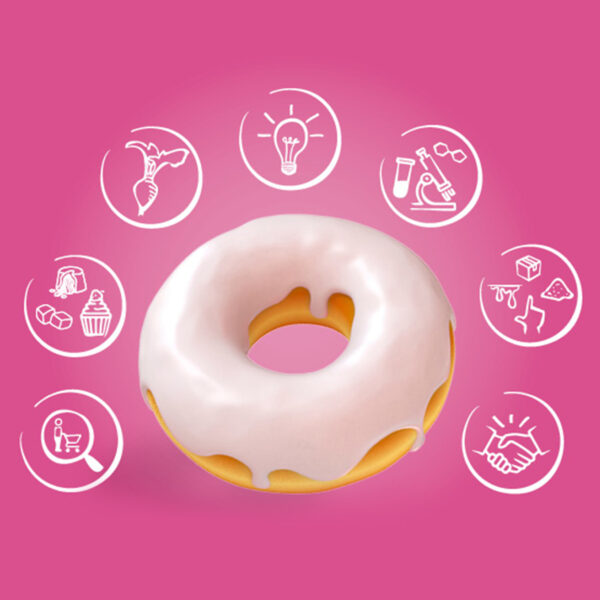 Südzucker's Fondants, Icings & Glazings Portfolio
Classic Fondant or Ready-To-Use Fondant
Is Südzucker Classic Fondant the same product as Südzucker Ready-To-Use Fondant? Click here to learn more about the Südzucker Ready-To-Use Fondant.
Get in Touch
Do you want more information on our fondants, icings and glazings products? Are you interested in further market and consumer studies possibilities for our fondant products?
Do you have further questions or need support to select the right fondants, icings and glazings product?