NEW! Sugar-Reduced Fondant Solutions
With our range of sugar-reduced fondants you are enabled to create state-of-the-art product formulations while improving the nutritional profile, reducing sugar content, adjusting sweetness levels. Our proprietary fondant solutions have been developed in our Südzucker R&D centers and are in full compliance with consumer needs: No sensorial compromise.
General Benefits
30% less sugar vs. standard fondants
Similar processing requirements as full sugar fondants
Identical dosage as full sugar fondants, as well as identical volume
Excellent, bright gloss; high opacity
Natural taste profile – natural sweetness
Stickiness comparable to sugar glazings, even slightly reduced
Improved nutritional profile
Supporting the full taste of the end-product
Highly suitable for icings & glazings
Clean, natural taste
Bright gloss/shine
Characteristic opacity
Non-sticky finish / will not stick to the packaging
Suitable for freeze thaw stable products
Easy processing
Highly suitable for fillings
Clean, natural taste
Typical, short texture
Typical, soft hardness
Smooth bite & melt
Extra fine particle size
Easy processing
BASIC PRODUCT INFORMATION
All sugar-reduced fondant solutions are reduced by 30%. Depending on final product formulations and ingredients used, consumer products may be able claimed as sugar reduced and achieve also a better Nutri-Score.
Process-friendly, easy to use
Versatile portfolio for many applications
Visually enticing: transparent, opaque-white, or vibrant colours - create layers with excellent gloss
Sugar-Reduced Fondants – Product Details & Properties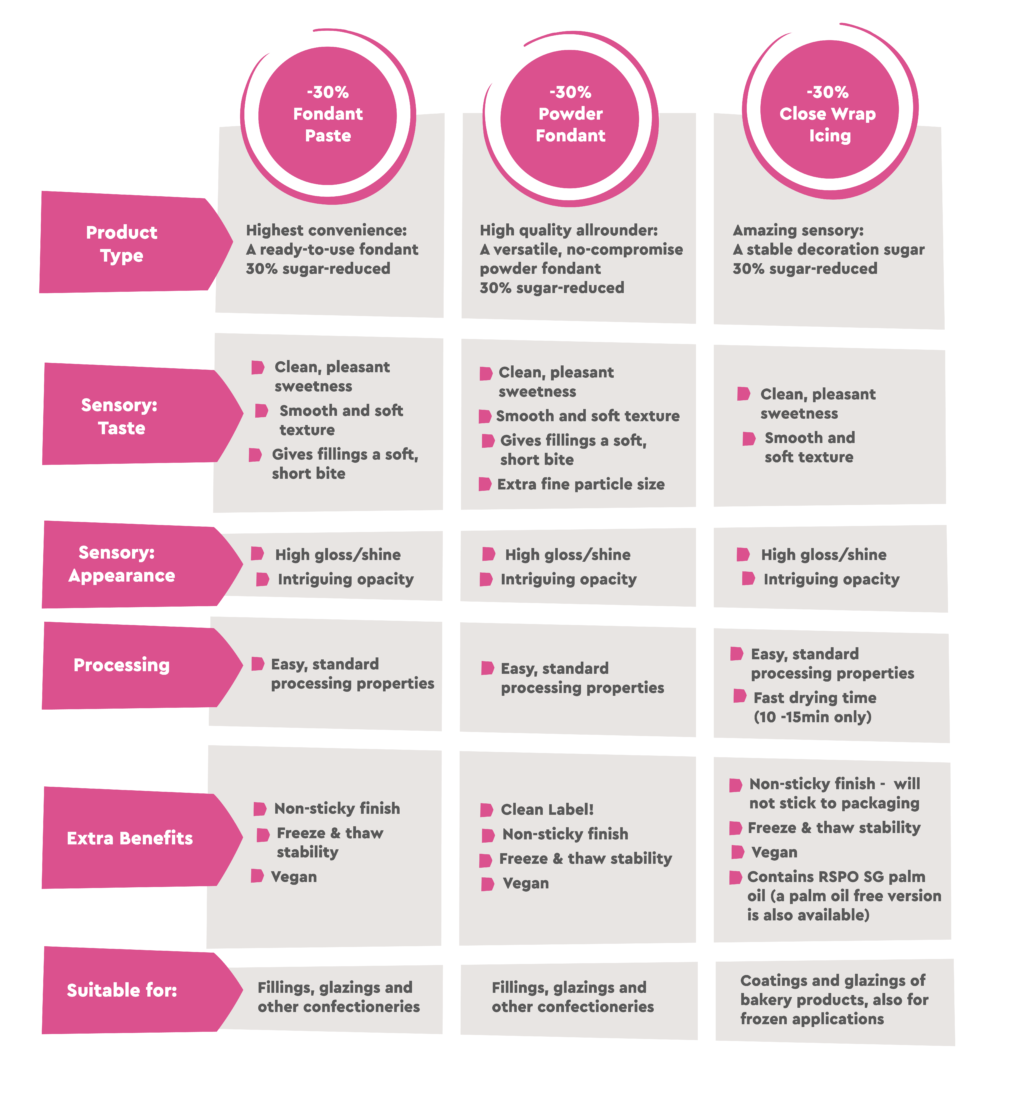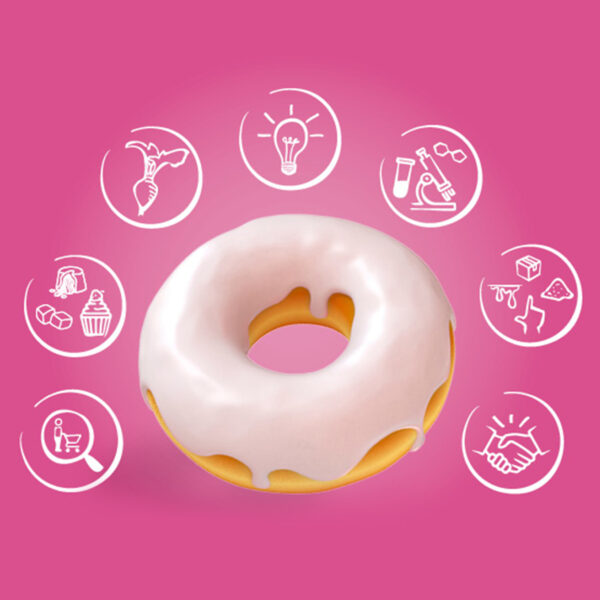 Südzucker's Fondants, Icings & Glazings Portfolio
Buy online
If you are interested in buying our products online, please select your country or contact us via email.
Get in Touch
If you want to find out more about our new sugar-reduced fondant solutions, properties, applications or you want request samples, please get in touch. Our fondant experts are here to help you.