Close Wrap Icing (CW Icing)
Our market-leading Close Wrap (CW) Icing is excellent for coating fermented goods and cakes. It gives an excellent non-stick finish and will not adhere to packaging. It can be used to dip and overwrap.
General Benefits
Contact wrapable/no adhesion to your packaging
Excellent resistance to humidity and temperature variations
Ready to use after warming up
Sets quickly to provide a non-sticky surface whilst retaining its soft eating properties
Also available as a sugar-reduced solution
Halal-certified
Free from gluten and nuts/seeds
Suitable for vegetarians
Basic Product Information
Our Close Wrap Icing has a pleasantly soft texture and provides an excellent quick-setting finish. Its non-adhesive properties prevent it from sticking to packaging. Our Close Wrap Icing does not require additional water; you simply need to heat it to 45-50° C.
Typical Ingredients
Sugar, vegetable fat (palm), water, lactose, emulsifiers, gelling agent, preservative, colour, natural vanilla flavour, acid
Storage and Shelf Life
Please store the product in a dry place, preferably at a temperature between 15 and 25° C. Under these conditions, in the unopened, original packaging, you can store the product for 6 months after the production date (may vary, depending on the specific product).
Practical Tip
If your needs go beyond our standard recipe, bespoke solutions are available as well.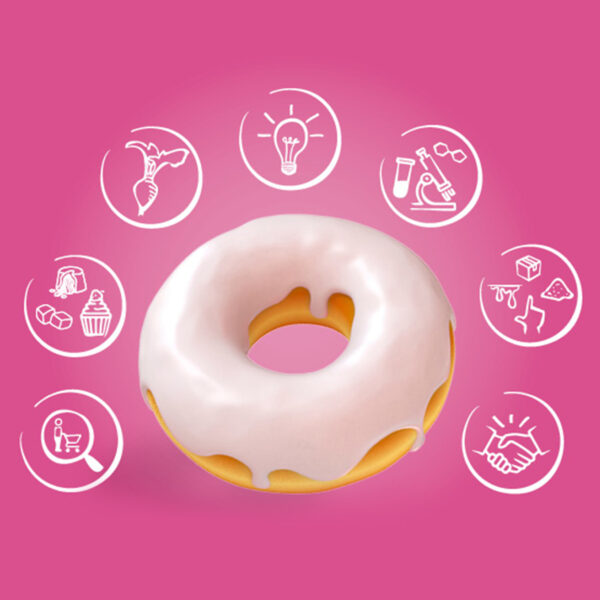 Südzucker's Fondants, Icings & Glazings Portfolio
Buy online
If you are interested in buying our products online, please select your country or contact us via email.
Get in Touch
Do you want more information on our fondants, icings and glazings products? Are you interested in further market and consumer studies possibilities for our fondant products?
Do you have further questions or need support to select the right fondants, icings and glazings product?