Our Fudge Icing is perfect for products requiring soft eating qualities.
General Benefits
Fast setting, excellent processability
Freeze and chill-stable
Clean cut without splintering
Many different flavours available
Halal-certified
Free from gluten and nuts/seeds
Suitable for vegetarians
Basic Product Information
Südzucker Fudge Icing is suitable for enrobing, combing, filling or topping. The fudge range is fast-setting, freeze- and chill-stable. It is a great product for producing light cremes and spreads.
We have several flavours and fudge/icing variants available, including: chocolate, lemon, orange and caramel.
Typical Ingredients
Sugar, fat, glucose, colours, flavours, emulsifiers
Storage and Shelf Life
Please store the product in a dry place, preferably at a temperature between 15 and 25° C. Under these conditions, in the unopened, original packaging, you can typically store the product for 6 months from the date of production (my vary depending on product variant).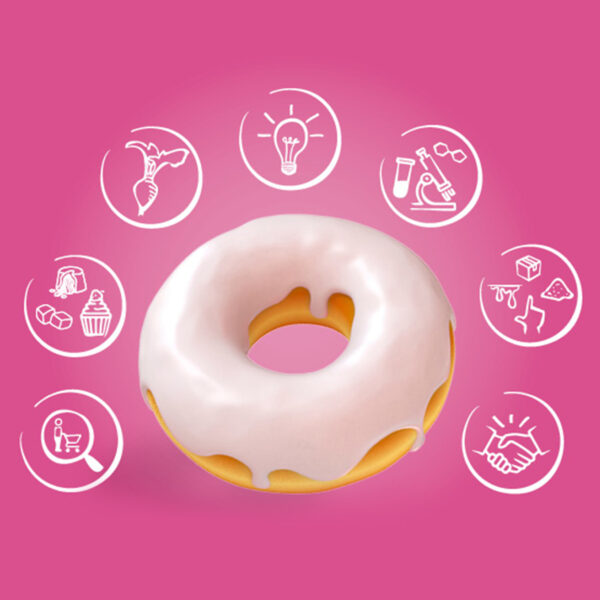 Südzucker's Fondants, Icings & Glazings Portfolio
Buy online
If you are interested in buying our products online, please select your country or contact us via email.
Get in Touch
Do you want more information on our fondants, icings and glazings products? Are you interested in further market and consumer studies possibilities for our fondant products?
Do you have further questions or need support to select the right fondants, icings and glazings product?