Our Invert Sugar Syrup is dissolved, inverted sugar of the highest purity and quality, completely colourless, and provides a pleasantly mild sweetness to your end products.
Food and beverages produced with Südzucker Invert Sugar Syrup feature a very harmonious taste profile and don't require a further maturation period before they are ready for consumption.
Used mainly for non-alcoholic beverages, but also very popular as an ingredient for exciting bakery and patisserie creations, or to enhance and highlight fruit flavours, our Invert Sugar Syrup is an essential liquid sweetening solution for most of our customers. That's why our application experts continuously work to improve this critical product further to guarantee you the highest possible quality and satisfaction.
General Benefits of Invert Sugar Syrup
Ready-to-use, easy and lossless dosage
Shorter production processes (e.g. in baking)
Flavor enhancement on a natural basis
Significantly improves crust color of baked goods for an appetizing look and feel (Maillard Reaction)
Strongly improves texture and crystal structure of creams and fillings
Prevents crystallization
Increases shelf life of end products (preserving function)
Stabilizes moisture
Depresses the ice cream freeze point
Improves fusing behavior
Organic Invert Sugar Syrup available
Usually, invert sugar syrup has a higher dry matter content than liquid sugars – the above-mentioned example is just one of several compositions you can choose from. In addition to our standard portfolio products, we are of course more than happy to create customized solutions and together with you, based on your needs. Of course, our Invert Sugar Syrup is also available in organic quality (EU organic regulation as well as Naturland certified).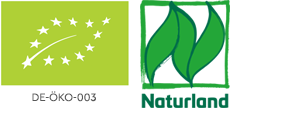 How is Invert Sugar Syrup produced?
We produce this ideal sweetener from natural sugar beets in a multi-stage process: It is first dissolved in water, filtered, decolorized, and evaporated until it has the desired dry matter content. This dry matter content is being inverted into its two components, glucose, and fructose. The end result is an inverted sweetener with a dry matter content of 67% invert sugar (glucose & fructose) and 33 % saccharose (for Invert Sugar Syrup 72.7/67).
Basic Product Information
Typical Ingredients
Sugar (saccharose), water (content percentage varies based on your preference)
Packaging, Storage and Shelf Life
Please store our Invert Sugar Syrups at around 20° C (+/- 5° C). Lower temperatures can result in crystallization. You can expect a shelf life of usually 12 months in unopened canisters and containers, or two months when stored loosely in clean tanks with a sterile-air filter.
| | |
| --- | --- |
| Packaging type | Packaging unit (in kg) |
| Jerry can | 14, 25 |
| Container | 1300 |
| Bulk | |
Download Product Specifications
get in touch
Do you want more information on our liquid products? Are you interested in further customization possibilities for our Invert Sugar Syrup?
Do you have further questions or need support to select the right liquid product for your application (pastries, biscuits, ice cream, beverages, etc.)?