We're Your Partner for High-Quality Animal Feed
Whether you're a small farm, a large compound feed producer, a beekeeper with big hives, or just starting out – we've got you covered with an animal feed product line that is as broad as it is deep, ranging from sugar-based bee feed in liquid form or paste-like texture to different feed products for ruminants, pigs and horses.
We're focused on your needs – take advantage of our longstanding and deep expertise in the animal feed market. Available fresh and dried, our sugar beet products and co-products are popular with customers worldwide, acclaimed for their high-quality composition, and many are also available in certified organic quality.
APPLICATIONS ANIMAL FEED AND SUGAR-BASED BEEFEED
| | | | | | |
| --- | --- | --- | --- | --- | --- |
| Application | Molasses | Sugar Beet Pulp Pellets (SBPP) | Pressed sugar beet pulp | Wheat bran pellets | Apifonda / Apiinvert |
| Direct Animal Feed | | | | | |
| Compound feed industry | | | | | |
| Bee feed | | | | | |
Our animal feed products stand out with a variety of benefits
Regionally sourced
Close to our production sites
Sustainably sourced
From non-genetically modified beet varieties
Certified organic products available*
Naturland, Bioland, BioSuisse, EU organic regulation**
Reduced-waste sugar production process
Whole sugar beet processed into different products
Reduced use of water
Most of the water for the production process comes from the beet itself
Feed safety regulations
All our animal and compound feed production sites are certified according to relevant feed safety schemes by independent auditing companies
Ready-to-use products for easy handling
*10 mm Sugar Beet Pulp Pellets (SBPP) and Beet Molasses
** Beet molasses only
Sugar-Based Animal Feed for Bees
Our acclaimed API bee feed range is the result of 40 years of uncompromising dedication to help you raise healthy and productive bees.
Based on a natural bee diet, our ready-made Sugar-Based animal feed products meet all of the requirements for a healthy bee feed alternative and are ready-to-use without time-consuming preparations.
It's important to us that many of the experts on our teams are beekeepers themselves – they provide the insight that helps us create the sugar-based bee feed products you need to thrive.
With an expert eye on the challenges that beekeepers face everywhere, we not only focus on producing the highest quality bee feed, but also made it our mission to facilitate the exchange of knowledge and expertise in the beekeeper community. In our API beekeeper network, everyone from experienced beekeepers to the newest members of our profession connects and shares information that helps everybody do better. Please join our API network here.
For more detailed information about our API sugar-based bee feed products and services, please visit our dedicated website: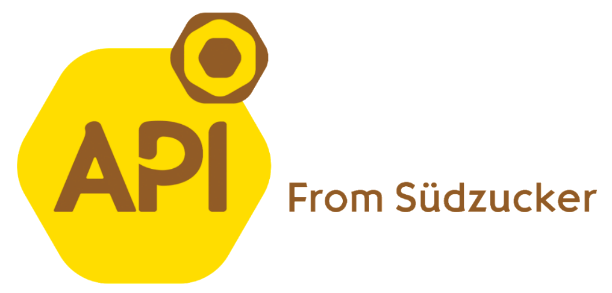 Co-Products
Our sugar beet animal feed co-products are regional, sustainable, and produced from non-genetically modified beet varieties. We process the entire sugar beet into different products, with nothing wasted – even most of the water for the production process comes from the beet.
Here's how the process works: We start by cleaning and cutting up the beets, separating the tops and tails of the beets which are used as feed material or in biogas production.
Next, we extract the sugar from the beet pulp and crystallize it in several steps. The syrup that remains after extraction – the molasses – still contains sugar and other valuable components.
Following the extraction, the beet pulp is pressed mechanically and sold as a fresh-pressed pulp. Through further processing, the pressed pulp can be dried, molassed and pelletized to produce several sugar beet pulp products:
Some of our co-products are also available in certified organic quality:
Sugar Beet Pulp Pellets (10 mm)
Beet Molasses
These products come from sugar beets grown according to all relevant legal requirements and also comply with additional standards from organizations like Naturland and Bioland (or BioSuisse for beet molasses).
Product Type
Certification
Beet Molasses
Bioland
Naturland
BioSuisse
EU organic regulation
Sugar Beet Pulp Pellets
Bioland
Naturland
EU organic regulation

In addition to our sugar beet animal feed co-products, we also produce wheat starch. During wheat grain processing, we separate the wheat bran and then pelletize it. Our wheat bran pellets are a popular product in the feed industry.
Get in Touch
Are you interested in our animal feed products (sugar-based beefeed, sugar beet products and co-products)? Do you want to know more about further customization possibilities for our animal feed products? Do you have further questions or need support to select the right product for your needs, such as feeding bees, livestock or other animals)?