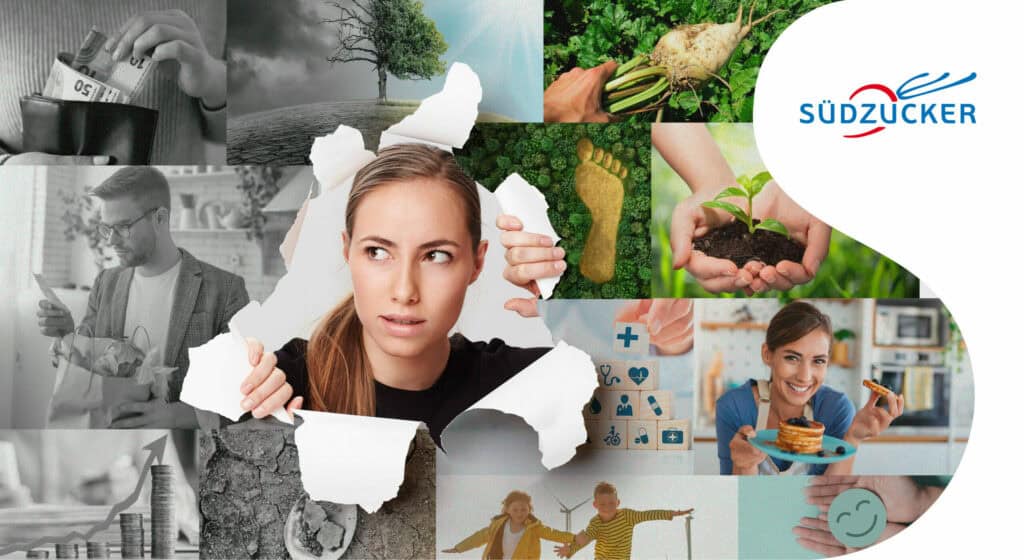 Challenging Times Call For High Transparency
Südzucker Consumer Study 2023 – Processed Foods & Drinks
Today's world is made up of uncertainties and challenges – climate crisis, global conflicts like the war in Ukraine, inflation, to name but a few. All these factors directly and indirectly influence consumer behaviour. Consumers are reconsidering the importance of different aspects when buying products, what is most important to them and what is less important, especially when consuming food and beverages.
It is of course important for manufacturers of consumer products to offer their customers the best solutions now, but not to get too focused on the now alone. They also need to look ahead and evaluate how or what they should optimise about their product portfolio to meet consumers' future needs.
In the current Südzucker Consumer Trend Tracker (conducted March 2023), you can read how the last years have affected consumer purchase behaviour around food and drinks. Once again, around 5,000 consumers in France, Belgium, Germany, Poland and the UK were surveyed.
Participants are frequent consumers in categories like sweet biscuits/baked goods, chocolates, dairy products & vegan alternatives, cereals and/or soft drinks.
Do you want to know how consumers are adapting their consumption behaviour in these challenging times and what role brands' communication transparency plays?
Download the exclusive whitepaper to gain access to the key findings of our Consumer Tracker 2023 and get to know.
The key consumption drivers in the tested consumer market segments
What the consumer connect with healthy food
What influence sustainability and regionality have on purchasing decision
… and much more.