LIQUID INDUSTRY SUGARS & SWEETENING SOLUTIONS
When it comes to food and beverages, a memorable sensorial experience is paramount to consumers. Taste is king, but visual appeal and texture are just as important. Today more than ever, consumers also share their sweet little moments of indulgence with friends and loved ones, in person and on social media. As a leading liquid sugar manufacturer for the food and beverage industries, we are committed to staying ahead of these trends and meeting the highest expectations.
We want to help you create distinctive, pleasurable consumption experiences for your customers that perform across all senses and help you stand out among the many options available in your market.
Compared to crystalline sugar, our Liquid Industry Sugars offer many benefits. As ready-to-use products, you can use them right away in your food manufacturing processes, without any additional processing such as dissolving, blending, filtering or pasteurisation.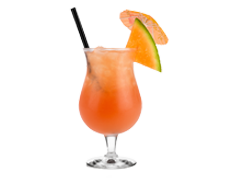 Whether you produce bakery or sugar confectionery products, alcoholic beverages or non-alcoholic soft drinks, ice cream & dairy products, or pharmaceuticals, our Liquid Sugars and other liquid sweetening solutions will check all the boxes for your ingredient requirements:
No adverse effect on taste, looks or texture
Consistently high quality
Quick and easy to use and integrate into your production processes
Production efficiency
Easy and quick dosing
Simple storage
High hygienic standards
For sweetening your finished products, our liquid solutions, such as our liquid sucrose, glucose, glucose-fructose, or invert sugar syrups, will deliver excellent performance and provide a great alternative to crystalline sugars.
Südzucker - Your Partner for Liquid Industry Sugars
Ever since we started producing liquid sweetening solutions in Offstein in the 1970s, we have been optimising our technology and processes to solve the evolving landscape of challenges our customers present us with and act as a highly reliable liquid sugar supplier.
That process has brought us to our current high level of product and application know-how, and deep expertise in industrial production processes for liquid sucrose solutions for multiple applications, including for the beverage, dairy or pharmaceutical industry. You now have a wide range of advanced liquid sweeteners at your disposal, derived from a variety of raw material sources such as: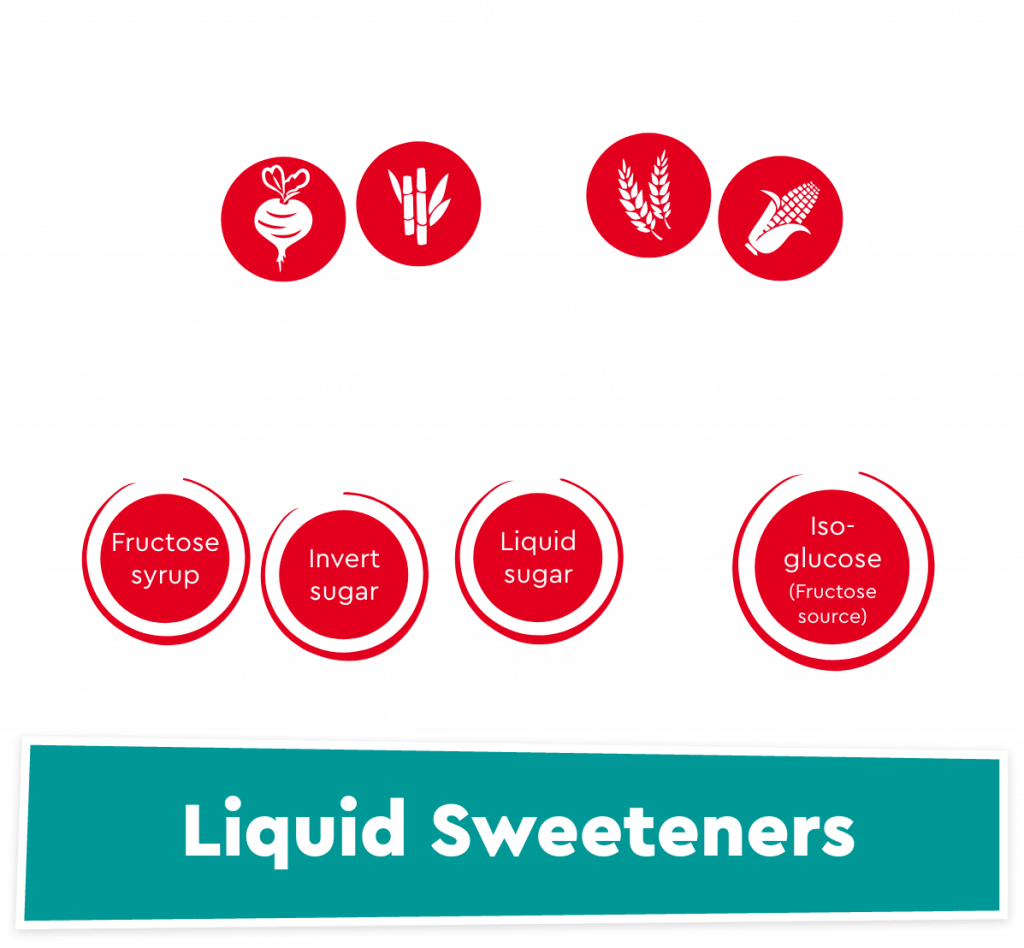 Südzucker: PRODUCING A WIDE RANGE OF LIQUID SUGARS FOR ALL APPLICATIONS
If you are looking for liquid industry sugars from natural sources, we can offer you a high-quality range of standardized, ready-to-use products for your needs. And if your requirements go beyond that, our experts in our dedicated R&D teams at Rafti BV in the Netherlands can create bespoke solutions that help you reach your product goals. At Südzucker, we're always improving and expanding our product portfolio to help you stay one step ahead and proactively meet your future market demands.
When you choose Südzucker liquid sweetening solutions, you acquire the tools you need to create real advantage for your business and products in several areas:
Enhanced product taste and visual appearance
Improved product texture and mouthfeel
Shorter production processes
no need to empty sacks, dissolve, heat or filter sugar – our product is ready-to-use
Smooth integration into your production processes with short set-up times
Quick and easy expansion of production capacity when you need it
Easy, accurate, and clean dosing without dust
Hygienic, clean, and practically lossless processing
Space-saving, clean storage
Work with us and let us show you how the automation advantages and properties of our ready-to-use liquid sweetening solutions can translate into real bottom line improvements for your business.
The table below presents a full overview of our Liquid Sugars we have available for you (pure sugar and raw material blends). For more information about individual products, click on the product name in the table or get in touch with us.
Südzucker´s Special Services Around Liquid Solutions
We at Südzucker are close to many markets, due to our broad customer structure. We are open to listen to you closely and identify your future challenges to support you in reaching your goals. Along with our range of high quality liquid products, you can rely on Südzucker's many years of experience and passion to always go the extra mile.
In addition to the high-quality Liquid Industry Sugars from our standard portfolio, we are happy to discuss your specific challenges to see how one of our solutions can be adapted to fit your needs better.
Additional Liquid Products
In addition to our range of liquid sweetening solutions, we also offer a variety of other liquid products, like caramelized sugar and candy sugar syrups, for the use in bakery, beverage, and sugar confectionery industries.
If you want to learn more about our caramel products, please contact FELIX KOCH OFFENBACH Couleur und Karamel GmbH, our exclusive distributor for caramelized sugar.
For more detailed information about our Candy Sugar products (available in granulated, fine grain powder or liquid form), for which our Glucose-Syrups are essential, please have a look at their dedicated product section.
For non-food applications in the chemical industry, or as feedstock for fermentation, we also offer Thick Juice and Molasses. To learn more about these, please get in touch with us.
Get in Touch
Do you want more information on our liquid products, including our Liquid Industry Sugars and other liquid sweetening solutions? Are you interested in further customization possibilities for our liquid products?
Do you have further questions or need support to select the right liquid product for your application (baked goods, candies, ice creams, beverages, or non-food products)?