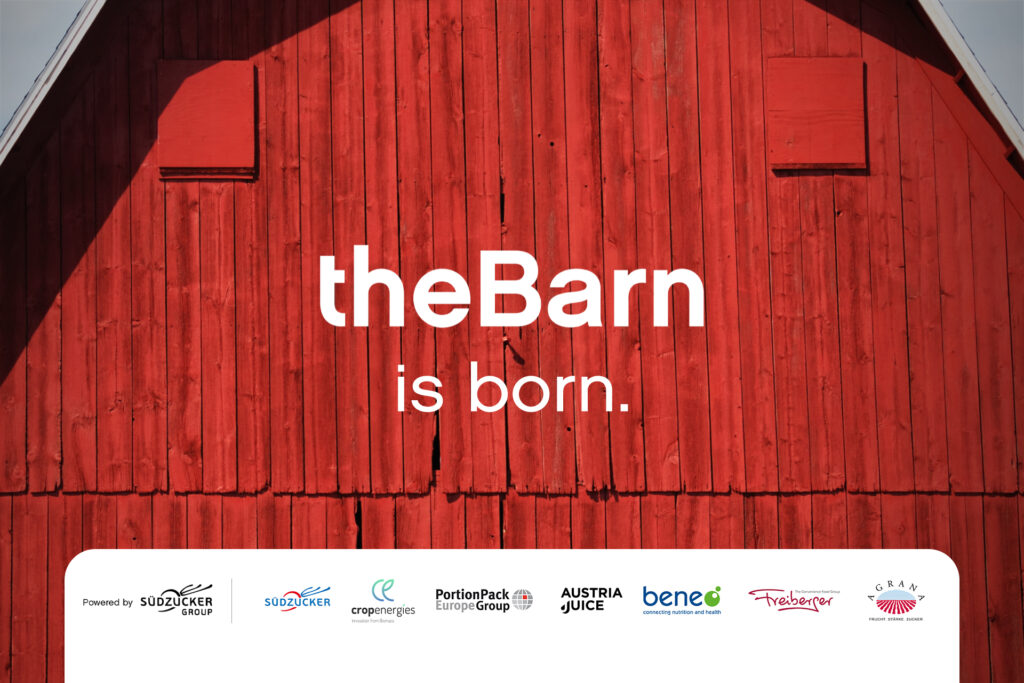 Welcome to theBarn! Co-Creating a Plant-Based Future!
Today's food and beverage markets are facing more and more challenges, rapidly changing consumer expectations and adjusting needs, based on many external, sometimes uncontrollable, factors. On top of that, environmental changes have an increasing impact on all our lives, privately and in business. As a leading food ingredient manufacturer with roots in agriculture, the Südzucker Sugar Division, part of the integrated Südzucker Group, committed itself to contributing to a healthy, sustainable, and enjoyable future. Without innovating the business model steadily, this ambition would not be possible. At the same time, innovation is impossible without broadening the own horizon and search for outside perspectives. This is how theBarn! was born.
Welcome to theBarn! Co-Creating a Plant-Based Future!
"Competition makes us faster. Collaboration makes us better".
With this motive described by Nancy Steiger in mind, Südzucker Group fosters collaborations to reach major strategic milestones. One of these milestones described in the Strategy 2026 PLUS is the transformation from a large-scale processor of agricultural raw materials to a leading strategic partner of plant-based solutions for a livable, healthy, and sustainable world. This transformation journey is accompanied by continuous innovations from within Südzucker Group, but also – in the future even more than today – from beyond the company borders.
Why Open Innovation?
With this guiding star ahead of us, we have continuously directed our innovation activities in both directions: within Südzucker Group and outside. Knowing about the power of open innovation, we are a member of the accelerator program "Mass Challenge Switzerland" for several years now and recently joined the EIT Food Accelerator Network to expand our open innovation ecosystem. We are proud to announce that we were awarded the prize as the best corporate start-up collaboration 2022 from EIT Food in our first year of partnership. Our goal is, thus, to further promote these first steps to collaboratively work on finding specific answers to our strategic questions fulfilling the need of the market and our customers to create a positive and sustainable impact for a green and plant-based future. Only with a solid and continuously further developed open innovation ecosystem, these pursuits can become reality.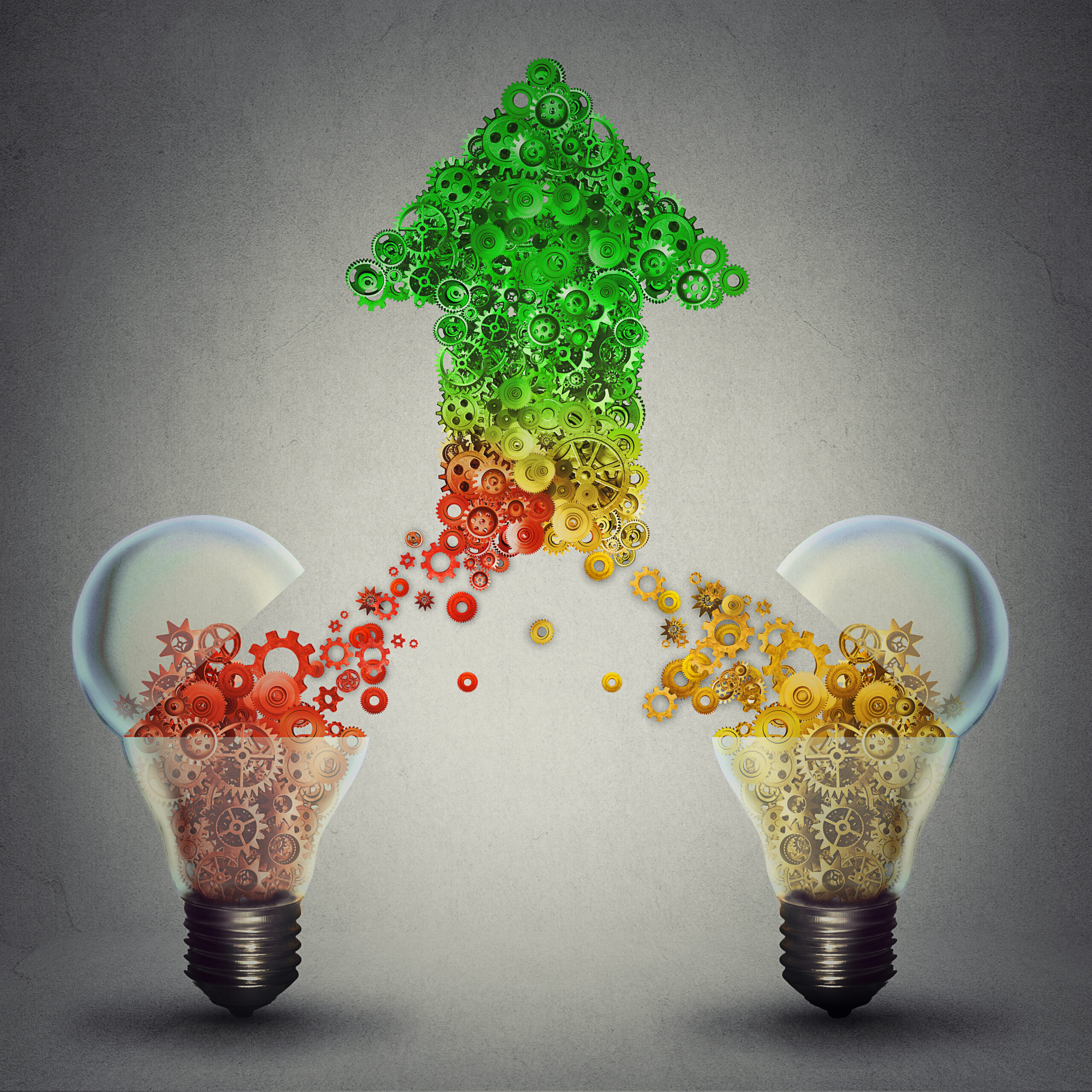 How Do We Live Open Innovation?
But what does "open innovation ecosystem" actually mean? We seek to establish a strong network of partnerships e.g., in the start-up and university world, but also with other corporates. To bring this network to life, initial steps such as the active membership in the above-mentioned hubs and accelerators have already been taken. However, these memberships are only one of several building blocks of our ecosystem. At the heart of our ecosystem, a platform should connect the dots as a continuously open channel towards start-ups as a central point of contact for requests. This is how theBarn was born.
What is theBarn?
theBarn is Südzucker Group's open innovation platform and vital part of our open innovation ecosystem. www.theBarn.io is a virtual space where Südzucker Group including all its divisions are matched with start-ups to tackle the most pressing issues of our time. The final goal is nothing less than collaboratively changing the future of agriculture and food industries.
Our team of open innovation champions stand behind theBarn and make sure, every request is directed to the right contact persons and receives a timely response. The team is made up of colleagues from all our divisions and relevant functions that engage in collaboration and co-creation with our customers and innovative together with start-ups. Bundling all this expertise from Südzucker Group in one place enables us to go from idea to market in an accelerated manner and with the right solutions.
What Does Südzucker Group Bring to the Table?
As experts in food tech, Südzucker Group representatives can draw on their core competencies when developing the collaboration together with the ecosystem partners. The extensive know how in the field of R&D and technology gives the chance to fast-track ideas with existing or new approaches. Additionally, due to Südzucker Group's heritage, access to the complete supply chain, from farm to fork can be created to test new solutions, but of course also to favor a successful market entry. Despite the heritage and size of Südzucker Group, several levers are taken to ensure the swift co-development of ideas such as own accelerator programs. Thus, the collaborations are built on eye level and support the advancement of both parties.
How Is a Collaboration Initiated Through theBarn?
Our maxim is to keep the entry barriers for an initial contact rather low. Thus, we established a simple four-step process for start-ups and companies:
Completion of a submission form on www.theBarn.io
The most relevant information on the start-up are provided such as a short description of the value proposition as well as a pitch deck should be submitted.
Confirmation and redirection of the submitted contents
The start-up receives confirmation while, at the same time, the open innovation team is informed about the submission. The information is then forwarded to the relevant open innovation team representative(s).
Review and evaluation of the solution and value proposition
These representative(s) screen the start-up's value proposition for its quality and the strategic fit for the relevant division(s)/ corporate function(s).
Provision of feedback and discussion of the next steps
Every start-up will receive individual feedback on the submission after no longer than 2 weeks. In the positive case, an initial exchange is scheduled to dive deeper into the start-up's solution and to discuss a potential collaboration.
We are looking forward to many further submissions! Check out www.theBarn.io now and let's co-create a plant-based future!