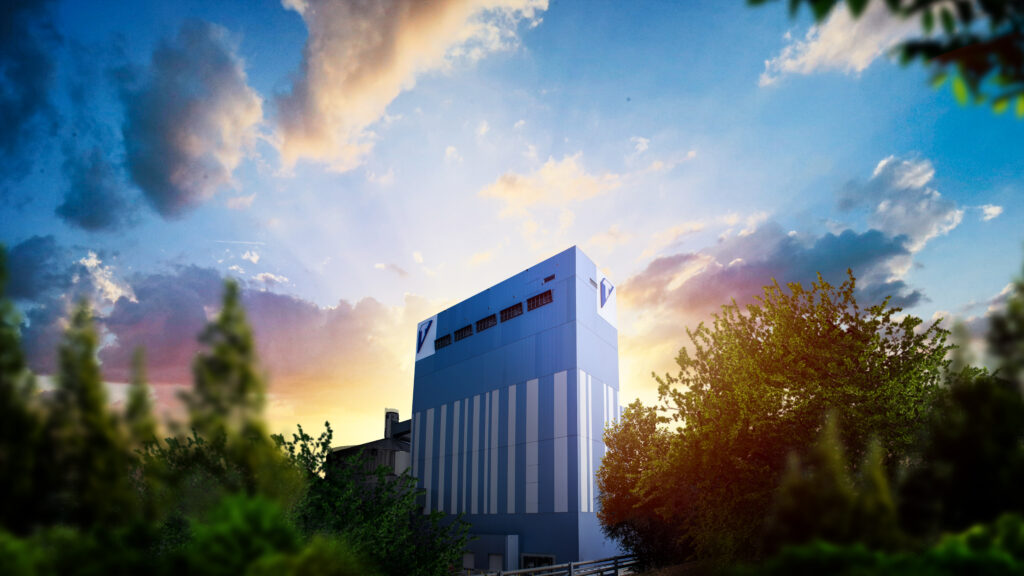 The Südzucker Pearl Sugar Hub – A Look behind the Scenes
Südzucker Innovation Meets Customer and Consumer Needs
Be it chouquettes in France, Pulla buns in northern Europe, the famous Belgian Liège waffles, or delicious treats like gingerbread that are loved all over Europe, we know that you rely on partners like us to provide highest quality ingredients at all times to make these treats a delight. Moreover, sustainability topics like the careful use of resources, cutting down on energy usage and emissions are paramount to you and your customers when deciding on who to trust and do business with.
Südzucker Pearl Sugar, also referred to as nib sugar or hail sugar, is the unique ingredient used for decoration, as a crunchy texturizer, and sweet morsel of goodness in baked goods. In sugar confectionery applications, Pearl Sugar is used as the centre filling for colourful confectionery decoration. It is also great for ice cream, where small syrup-coated sugar pearls can be used as brésilienne.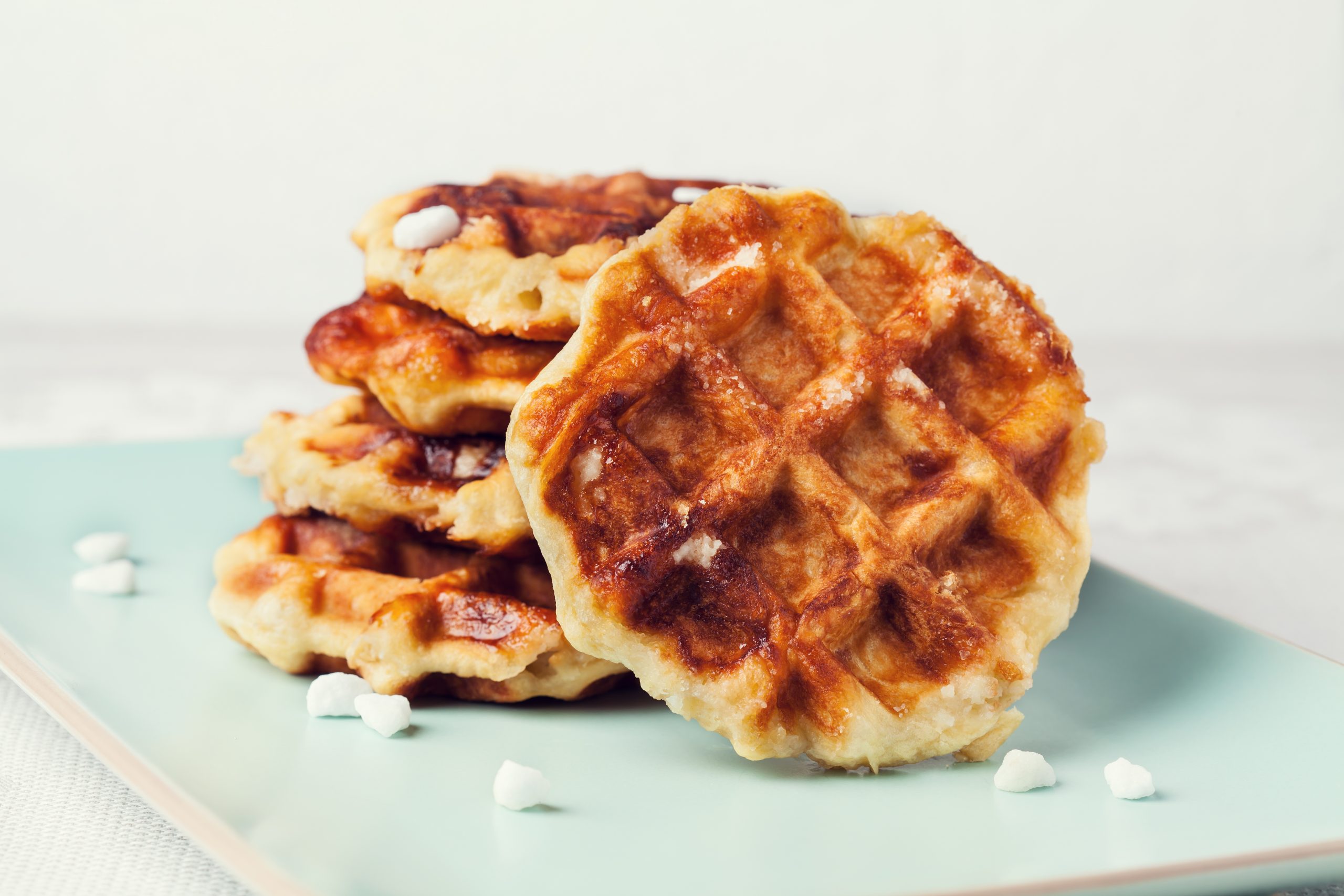 You might already be familiar with our broad range of Pearl Sugars – the traditional Belgian sugar specialty that makes all the products mentioned above truly delightful, but did you know how or where Südzucker's Pearl Sugar is actually produced? Did you know how we ensure that you always receive the highest quality sugar diamonds made of pure EU1 quality sugar that retain a high grade of whiteness and crunchy texture without melting even after baking?
Meet the Sugar Hub!
State Of The Art Sugar Production
Several years ago, Tiense Suikerraffinaderij – part of Südzucker Group – invested €20 million in its new 'Sugar Hub' – also known as the 'Blue Cathedral'. This innovative production site was built for producing and packaging sugar specialities such as our famous Pearl Sugar, and – beyond this – optimises our logistics and production processes significantly, as it is integrated directly into existing facilities (sugar silos, warehouses and production lines). Since the day it was commissioned, this state-of-the-art production facility has been the reason for overwhelming customer satisfaction.
The 'Blue Cathedral' measures 60 m in height, 50 meters in width and 55 m in length and is partitioned into three different segments, each having its own purpose and innovative features.
1. Packaging and Transport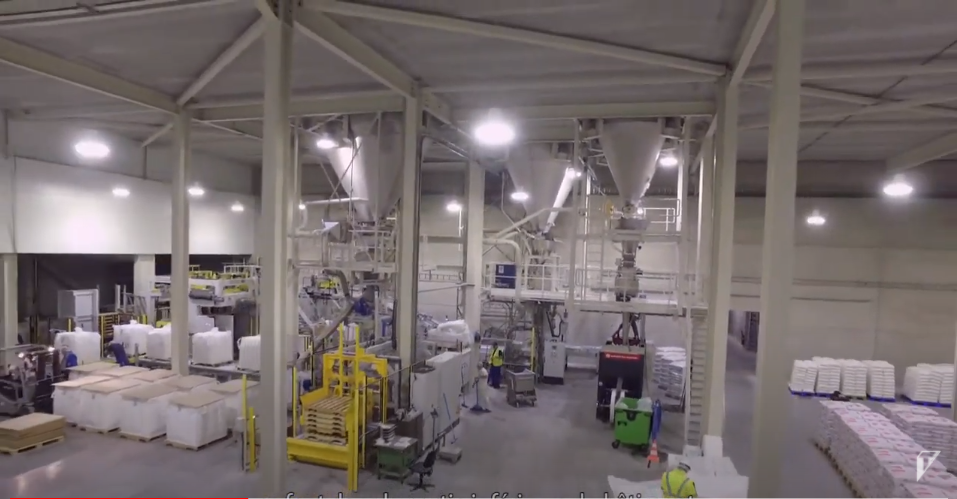 The lowest part houses a storage area for industrial packaging and additional loading docks. In this section, big bags, 20 kg and 25 kg bags are filled constantly. The capacity of the installation reaches up to 1,300 bags per hour, thanks to fully automated palletisation equipment.
2. Pearl Sugar Production
The Pearl Sugar installations are housed in the intermediate section, including six maturation silos and six fractionation silos, where the sugar blocks are "broken" in a closely monitored process into 7 different sizes, ranging from 1.25 mm to 16 mm per pearl, along with a high-tech drying system.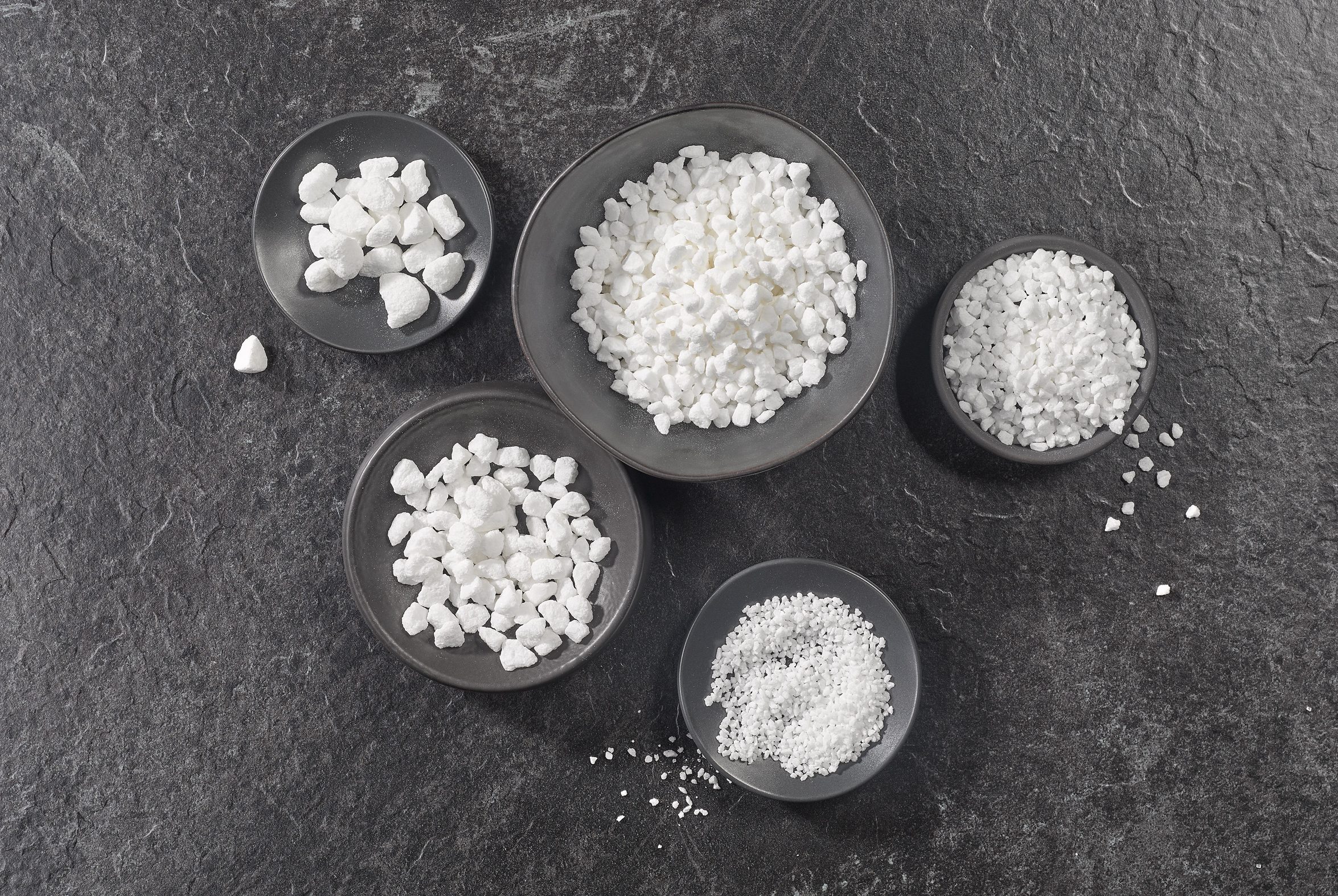 Depending on granulation size, our Pearl Sugar can either be used for decoration (P1 – P2 – P3) or as inclusions (P3 – P4 – P5), creating crunchy textures inside food products.
With this broad variety of ingredients, we aim to always provide you with the best solution for your end product.
3. Bulk Processing, Sieving and Loading
Finally, in the highest segment, dedicated to sugar treatment and screening, there are five 750-ton maturation silos, two screening plants (with an hourly capacity of 40 tonnes in 14 different fractions), eleven fraction silos and a mobile telescopic loading system for loading bulk wagons into three bulk stations. With this newly introduced concept, the company can load up to fifty bulk trailers per day at this production site.
Due to its height, the sugar can flow through the system moved solely by gravity, thus significantly reducing cost and energy consumption of internal sugar transport.
Naturally, the Cathedral's – like all Südzucker facilities' – quality system is based not only on IFS/GMP standards but also on European and national legislation, including the HACCP principles (Hazard Analysis & Critical Control Points).
New Facilities with Regional Impact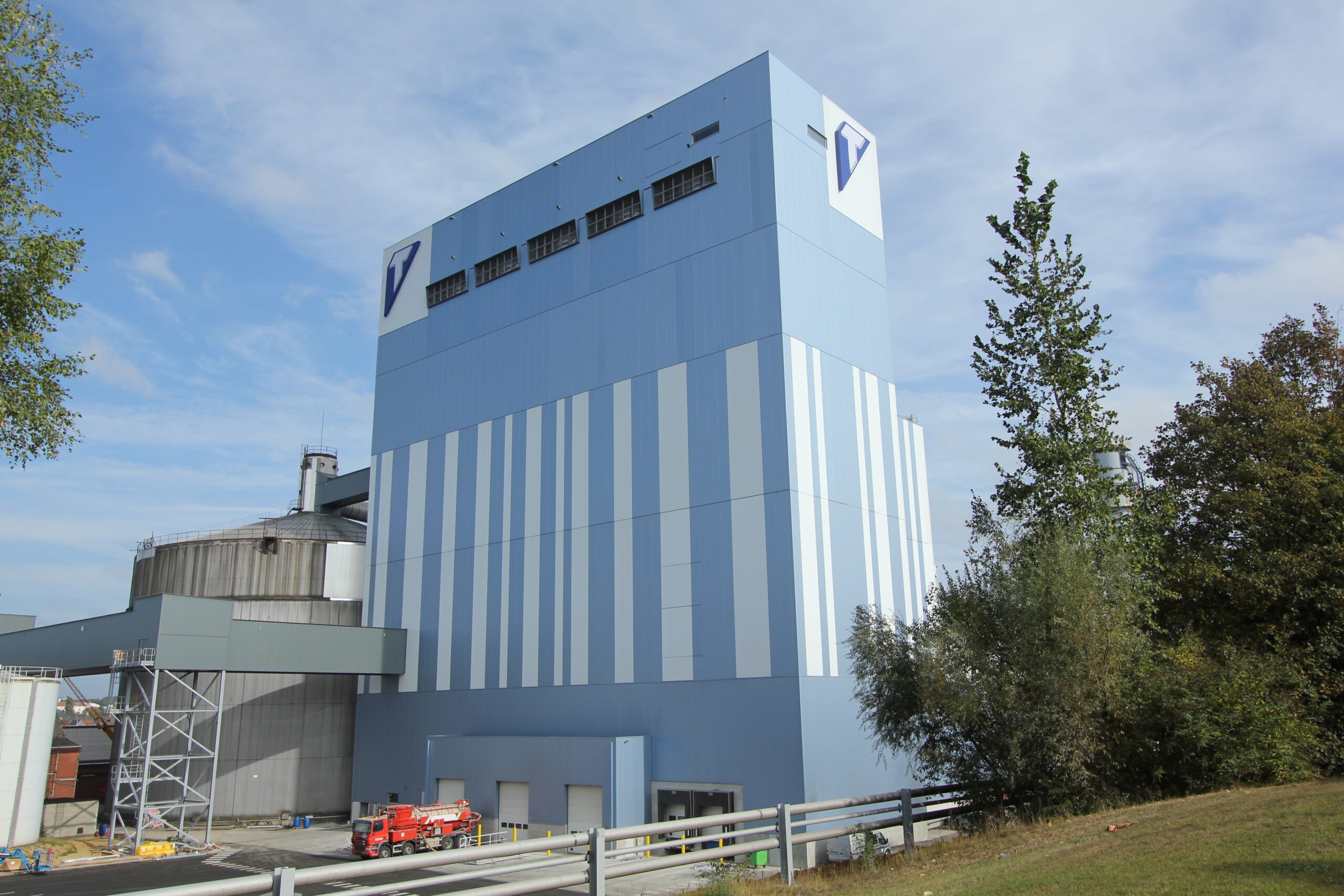 In addition to its innovative processes and tremendous additional capacity for sugar specialty production, the 'Blue Cathedral' also has had its own share of societal benefits due to its impact on regional employment.
Take a behind-the-scenes look at the compound and the Cathedral here:
Contact us
Would you like to learn more about the Sugar Hub?
Would you like to receive samples of our Pearl Sugars?
Or would you like to discuss how you can give your recipes a little something extra? Don't hesitate to contact us. Our experts are more than happy to help create sensory experiences for your customers.