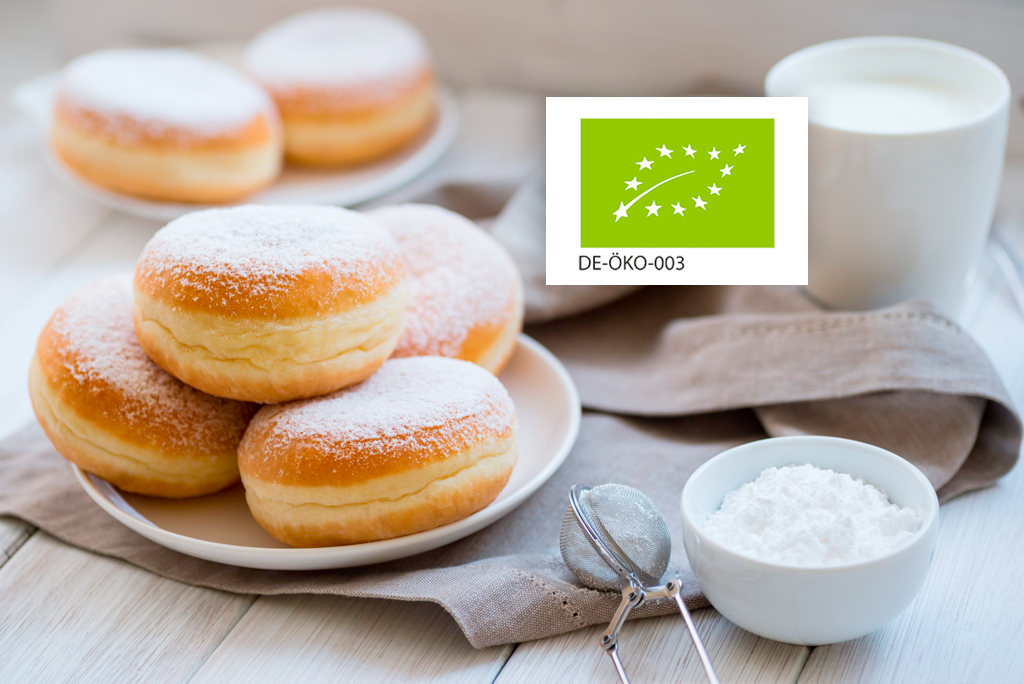 2 new organic beet sugar products available from Südzucker – fine & icing
One of the biggest applications within the market for organic products is the segment of baked goods. This is reflected also by new product introductions in the bakery market. The claim "organic" is growing continuously and is the leading claim after "sustainability packaging claims" within the bakery category in Europe.
To support the manufacturers in the bakery field to participate on this growth Südzucker extended its range of organic beet sugars. With the Organic Beet Sugar Fine and Organic Icing Beet Sugar we have two products in our organic family which are ideal for bakery applications such as cakes, biscuits and baking mixes. Due to their small and consistent particle sizes the sugars
Dissolve quickly
Have a good mixability, which even
Can shorten mixing times
Organic Beet Sugar Fine
Complies with white sugar quality (EU2)
Particle size spectrum 0,16mm – 0,8mm
(min. 70%)
Packaging:

25kg paper bag (800kg euro pallet)
1.000kg big bag

EU organic certified
Organic Icing Beet Sugar
Without anticaking agent
Particle size spectrum < 0,16mm (min. 60%)
Packaging:

10kg paper bag (600kg euro pallet)

EU organic certified
Besides several bakery applications, both organic beet sugar types can be very well used in sugar confectionery applications. The organic icing beet sugar is also perfect to be used in coatings for sugar confectioneries and the organic beet sugar fine ideally fits for fruit preparations and sauces. Would you like to learn more about our organic beet sugar solutions?